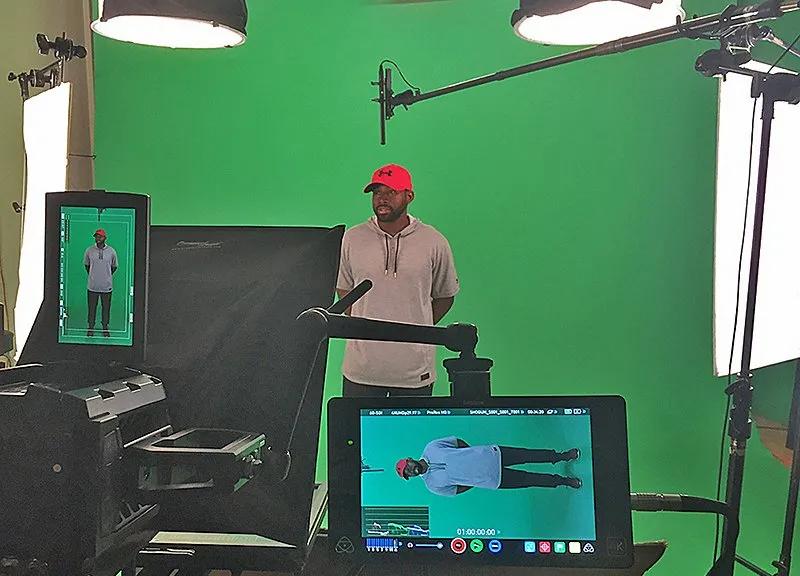 Where do all the Major League players go for all their video production?
Major Leaguers would never settle for less than the best of the best and neither should you! That's why they choose Sound and Vision Media of Boston. The best video production company in the Boston area.
Here is Red Sox center fielder, Jackie Bradley Jr. in our green screen studios at Sound and Vision Media for a National Under Armour Television Commercial.
The reason all of the Major League Players go to us is because the services that we can provide are like that of none other around the Essex, Middlesex, and Suffolk county areas. Our extremely talented video production team is dedicated to producing the best, high-end quality 6k video. Whether it be high-end corporate tv productions, or independent help with smaller video production, our clients are always our #1 priority. We ensure that you will leave here satisfied every time. We have a friendly studio environment that inspires creativity and encourages teamwork throughout the whole process. Our team makes every production a success by creating unique, inspiring, and the highest quality video, or tv production.
Be like the Major Leaguers and come to Sound and Vision Media!
The best video production Boston has to offer is only a stone's throw away. Ensuring that only the best videos come from us is something that we strive for every day. We are always working to come up with new ways to help you succeed. Here at Sound and Vision Media, we are learning every day and only getting better. We are setting new standards and pushing ourselves to make sure we produce only the best for you. There's a reason that all of the Major League players come to us, and we hope that you will too!
Call us today to set up your next project at our beautiful green screen studio located here in Revere, MA!
If you have any questions, or would like a free consultation, call us today at (781)284-9707. We hope to hear from you soon!