We Never Close! Sound and Vision Media
We Never Close!
Boston Video Production Company We Never Close, Sound and Vision Media was recently shooting and producing this corporate video production on telemedicine. We had a highly renowned neurosurgeon demonstrating, via live video, observing a patient with specific medical conditions as he was simultaneously speaking to his patient as well as the attending physician on scene.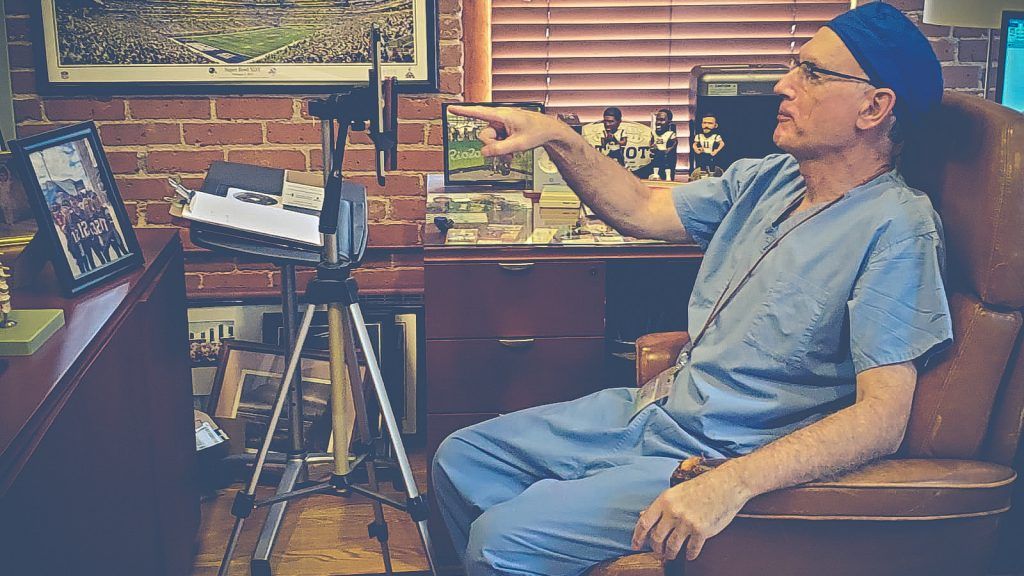 This video production was directed by Mark Helms, the owner of Sound and Vision Media. Even if you may not be a neurosurgeon, Sound and Vision Media is ready for anything you may have. Our goal is to make your vision become a reality. Give us a call at 781-284-9707.
Sound and Vision Media is the best video production Boston has to offer!
New England's leader in 6k green screen and video productions.
Sound and Vision Media has been of service to the Boston area for over 30 years. Check out our portfolio if you would like to see more!
Sound and Vision Media is an award-winning, high-quality service right next to Boston, MA. Our 13,000-square-foot studio facility is on Route 60 in Revere only minutes from downtown Boston. We have everything you may need for your next video production. Our in-house green screen opens so many opportunities for you to create something unique. Sound and Vision Media will have you looking, and sounding your best! We never close because we are always thinking about how we can make your production stand out amongst the rest. Call us today if you have any questions or would like a free consultation! We hope to hear from you soon!